At Alohaphotodesign we specialize in creating the best architecture, commercial, lifestyle, and on-location imagery possible. It is our goal to provide not just good, but outstanding digital photography.
As artists the emphasis is on quality and enhancing the visual impact. We look beyond the average, and ask ourselves "how can I do it better?" As you view the portfolio of Alohaphotodesign you will note that each image received the best in creative and artistic expression we can offer.  As well, ours is a collaboration of creative ideas mixed with common sense on things like "on time" and "on budget", giving those who wisely choose Alohaphotodesign a decided edge on the imagery created.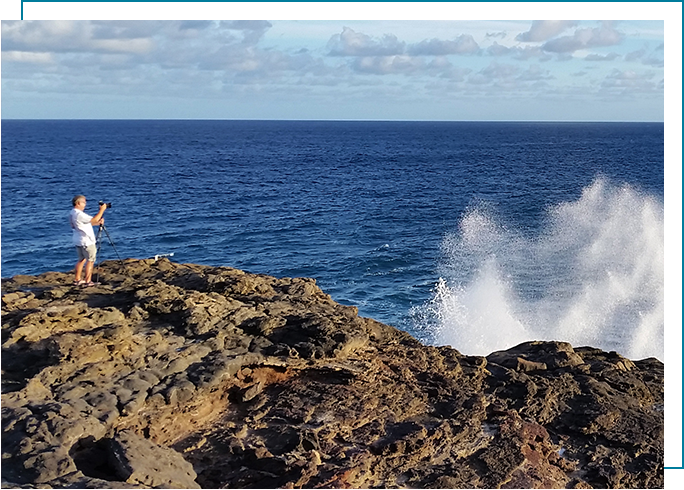 After leaving photography school in 1985, Gregory worked as a freelance photographer's assistant until 1988. In the spring of 1989, Gregory established his own studio in Sacramento California specializing in product and advertising imagery for catalogs, brochures, annual reports, as well as national advertising campaigns. His current focus is in the architectural field. However, his skills for location work of people and services are still in demand.